We haven't told them...we don't want them to get too big a head...
but the end of the rainbow is right at Off the Wall Beach Bar & Grill!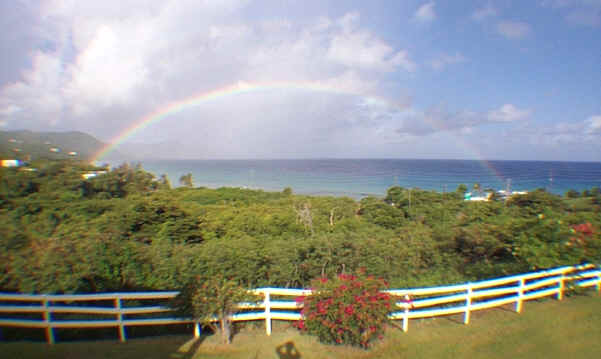 Villa Dawn has a large covered veranda that has a hammock, lot's of comfortable seating,
a large stainless steel grill and a large table for dining.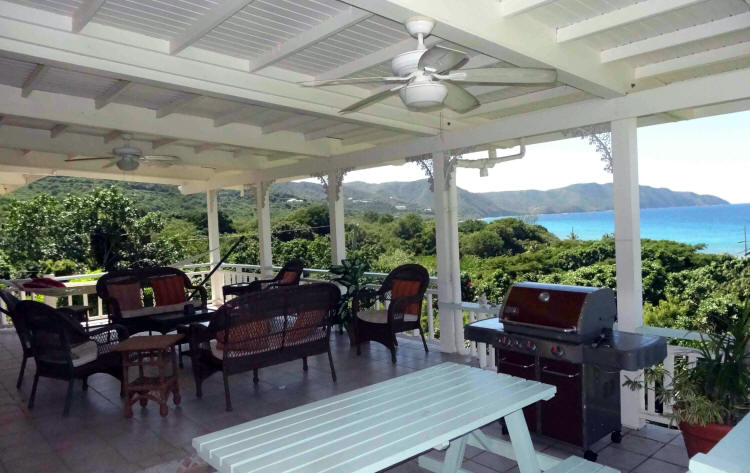 Villa Dawn's veranda in the warm glow of late afternoon.