Villa Dawn Gourmet Kitchen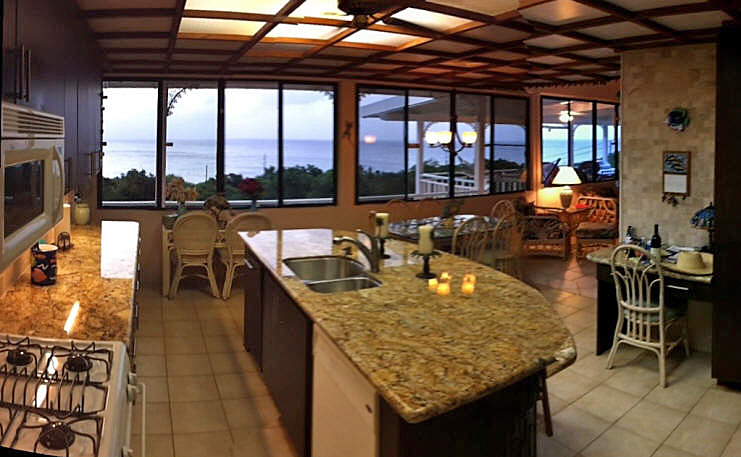 Here is the large, gourmet kitchen with modern appliances, granite countertops, tumbled marble backsplashes and oh what a view! When you want to cook outside there is a large stainless steel grill with stainless steel utensils (see veranda photo below).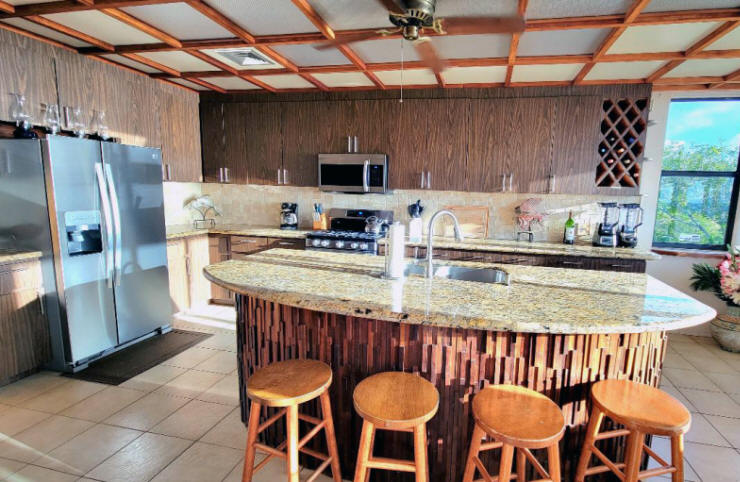 Awesome ocean views from the kitchen!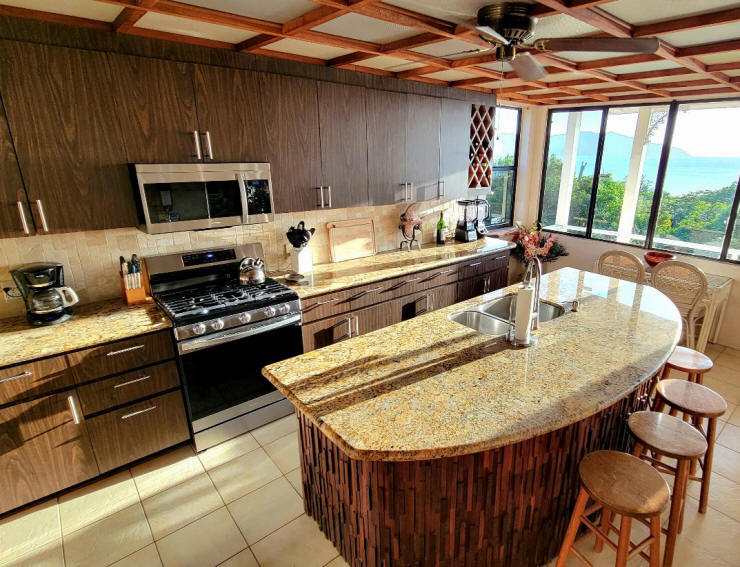 The view from the kitchen is amazing!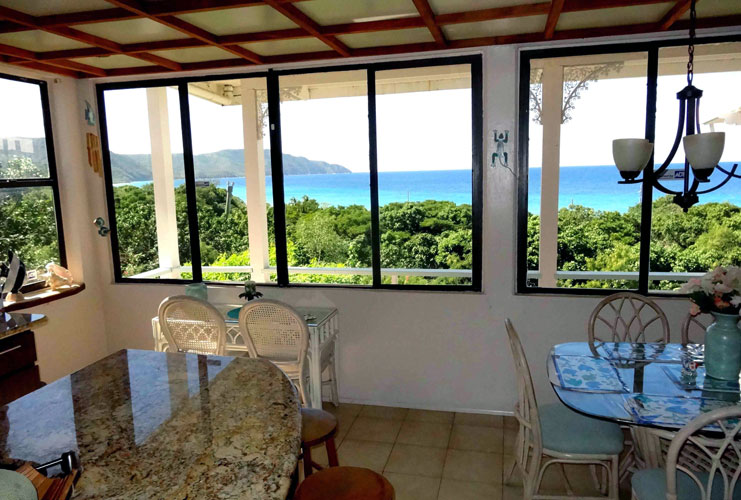 Large Stainless Steel BBQ grill