Villa Dawn is located in Estate Cane Bay on the North Shore of St. Croix. It is conveniently located midway
between Christiansted and Frederiksted. Our property goes all the way down to the small coast road with the beach
on the other side of the road. There are no villas in front of or on either side of it. It is a short 3 minute stroll to the
beach from the villa. The water is only a few hundred feet from the villa!
Villa Dawn is the villa with the pool centered on the map below.
You can use the zoom control to to see it's exact location on the island.
Click here to view a Larger Map of Villa Dawn's location on the island.
Use the "Toggle fullscreen view" icon on the image below to see street views of Cane Bay.
You are looking right at Villa Dawn's driveway on the right in this view.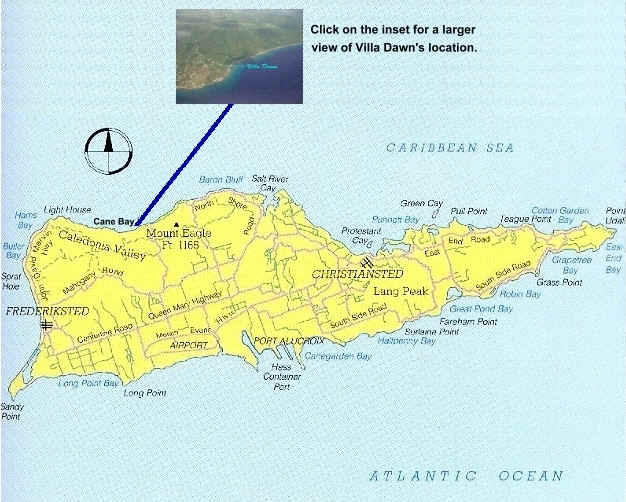 View from the air.